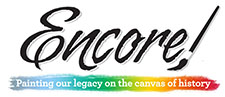 The Vision


With a "nod" to its rich history, Mt. Morris, IL has come full circle in re-establishing the beautiful uptown campus as a school of continued education. Only this time, it is in the arts.

Both visual and performing arts are the focus for this rural artist retreat, but this is no "back woods" outfit. Old Sandstone has been repurposed into a facility that includes well-lit individual art studios, one or two large and comfortable classroom spaces with overhead mirror and tables, a spacious gallery with plenty of natural light, and a beautiful entrance lobby that immediately captures one's imagination.

Most weeks there is a guest instructor teaching a specific discipline to adult students. People come from the surrounding areas, including Chicago, Quad Cities, Rockford, and Peoria as well as the local area residents to learn from some of the best artists in the Midwest. Local artists rent studio space throughout the year, and visitors stroll through the hallways to chat with them when they visit the main gallery. The gallery shows are juried, with monthly national exhibits, spotlighting various mediums or themes. Opening receptions welcome participating artists and guests each month.

The (red) Brickstone is home to the performing arts. It houses individual soundproof music rooms, where small groups practice together. With acoustic clarity, there is an auditorium where regional directors have prepared music groups for an end-of-week performance to the public audience. Orchestras, drum corps, swing bands, a cappella groups, barbershop quartets, and bluegrass bands keep the venue fresh and inviting. How wonderful it is to host some of these performances in the Kable Square Band Shell during the summer!

The campus grounds have remained in pristine condition, with a clean-line sculpture piece just behind the band shell. The facilities are beautifully renovated, and a high standard has been maintained for instruction. As a result, arts in Mt. Morris have become a "must-do" on the bucket list for many instructors as well as patrons.

Where there is fine art, there is also fine dining. New and existing restaurants cater to our visitors. Many guests take a culinary class at the Kable House, as their spouses play a round of golf at the local Sunset Golf Course. On weekends, this Farm-to-Table venue hosts special events, such as corporate dinners or weddings.

This destination retreat is an easy drive for many of the patrons who love to escape the city for the day or weekend. To accommodate the new tourist industry, Wesley Avenue has been revitalized with coffee shops, brew pubs, eateries, gift shops, ice cream counters, wine cellars, and galleries. B&B's have begun to pop up, as out-of-towners settle into the comfortable pace of this rural small town.

The "ripple effect" has begun across the regional area, which is also interested in catering to the artists' community. While the academic and performance component is concentrated in Mt. Morris, nature itself will be the perfect canvas for an outdoor adventure retreat. Kayaking trips, bike paths along the river, hiking and cross-country ski trails, visits to the Nachusa Grasslands or camping at one of the State Parks round out a beautiful weekend away.

Not only have secondary small businesses opened up to support the art school, but other industries are attracted to the area. Forward-thinking organizations are looking for creative minds. All Mt. Morris residents, from small children to senior citizens, have been enriched by having extraordinary access to high quality cultural art.

All this emphasis on the cultural arts has not interfered with the small town charm of Mt. Morris, IL. In fact, that's the draw! There are no neon signs or fast food restaurants. Our rural town remains small, quaint, unspoiled, and friendly. After all, that's what keeps our guests coming back!


Let's Talk
Contact Us and Let's Talk
Subscribe to Encore! News